AIM HIGHER
Recycled parts inventory management and sales solutions,
Our Solutions
At Hollander International, we have a range of solutions that enable car breakers to run and manage their dismantling operation more efficiently. From Innovations in auto part Inventory management to eCommerce solutions we help your business aim higher.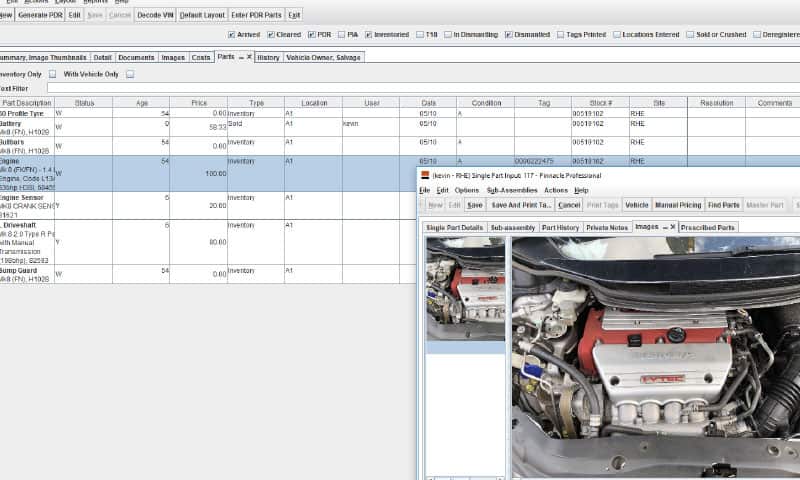 Pinnacle Professional
A dedicated yard management solution for vehicle dismantlers. Our complete stock control and reporting solution is fully integrated with manufacturer part numbers. Reg search, sales data, demand data, ebay listing and Interchange. 
Web Solutions
Take your parts from the scrapyard to the web. Our range of web services allow car breakers to sell parts direct from Pinnacle online. Utilise our API or subdomain solutions to get your recycled parts online. 
Part Interchange
The language of auto recyclers to match parts to customer needs. Our Dedicated research team ensure functionality that supports the end to end workflows of your business from identifying part values to allowing the accuracy of your inventory thanks to our part interchange integration.
Fleet Solutions
Dedicated fleet portal or contact solutions to help auto recyclers drive B2B sales for your dismantling operation. Sell fleet parts via dedicated portals or simply store fleet part provision on dedicated inventory solutions.  
Empowering Auto Recyclers
Auto Recyclers Choose Us Globally
Part Interchange Lines and Counting
Trusted by Leading Auto Recyclers



Supporting auto dismantlers stock parts across the world 
United Kingdom
Birch House
10 Bankhead Crossway South, Edinburgh
Scotland
EH11 4EP
Australia
12/28 Pendlebury Road
Cardiff
New South Wales
2285
Spain
Avenida de Bruselas
34 2ª Planta South
Alcobendas, Madrid
28108
North America 
(Hollander Solutions)
2955 Xenium Lane North
Suite 10
Plymouth
MN 55441
PART OF THE SOLERA FAMILY
Solera is a global leader in data & software for automotive, home ownership and digital identity management.
Learn More about Solera >