Pinnacle Professional
Yard Management software

Car parts software with the car dismantler front of mind
Today's dismantling yards face significant challenges—meeting customer demand, competitive pressure, and the economy make it difficult to provide excellent customer service, optimally utilise resources, and grow profitability.
Pinnacle Professional is a comprehensive auto parts inventory software developed specifically for automotive recyclers. Suitable for single or multiple sites, practical for ALL yards regardless of size or turnover. Our system is designed to support and drive your business growth.
Effectively manage your yard
Easy-to-use solutions with detailed business intelligence helping you manage your yard more effectively. 
Increase your auto part sales
Present your parts inventory to buyers across multiple channels – including PinnacleNet, eBay and Hollander Parts. Connect to thousands of potential buyers.
Work Order Manager
No matter where your sales come from our inbuilt work order manager feature ensures you are notified, invoicing and dispatching like a boss.
Increase efficiency
Take unprecedented control over your critical processes for added efficiency and profitability.
Inter trade with ease
Meet customer demand with our PinnacleNet inter trading service allowing multiple suppliers to sell your parts inventory for you.
Reports that matter
With multiple out of the box reporting options you can get details on every element of your yard, from part demand data to inventory control for true inventory intelligence.
What is Pinnacle Professional?
Pinnacle Professional from Hollander International Systems is the most comprehensive, user-friendly and scalable yard management system available.
Designed to enable you to run a highly efficient, highly profitable business. Encompassing all aspects of your day to day dismantling operations. Pinnacle Professional auto parts software enables you to make smarter business decisions based on real time part information from demand for vehicle parts.
With the Pinnacle Professional Yard Management System auto recyclers can enhance the efficiency and success of their business. Underpinned by our global parts community and inventory trading platform PinnacleNet.
Hardware and software that make breaking easier 
No matter your dismantling process Pinnacle can make your inventory process slicker and less time consuming with industry leading software application, services and peripherals. Print tags suitable for all weather or use our eBay bulk uploader service. Learn about our additional hardware and software inventory features.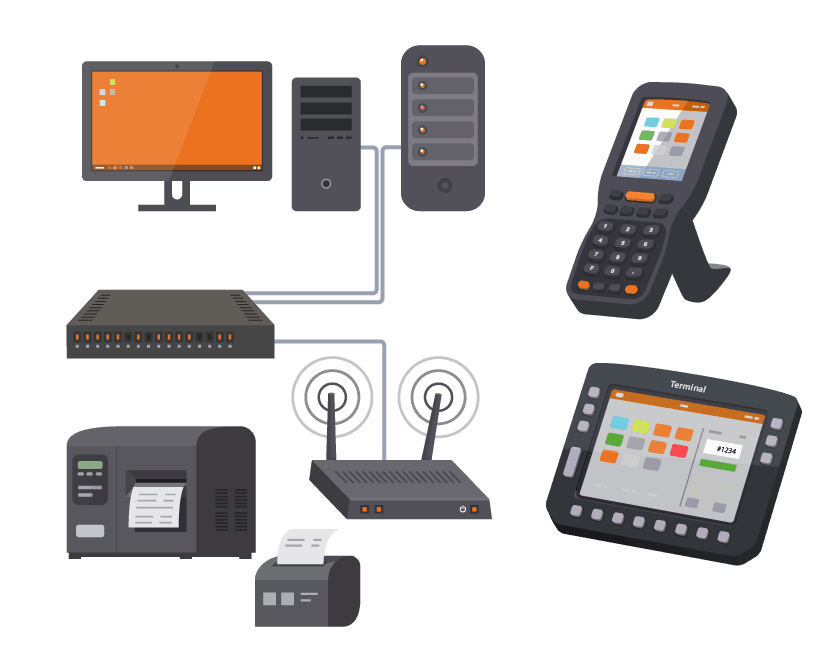 Reporting for a more profitable yard
Pinnacle Professional contains over 100 unique reports to help you understand and effectively manage your business at every stage of the dismantling process. From understanding your most popular stock items to forecasting future demands or understanding sales and finance. Pinnacle helps business owners make smart business decisions.
Dismantling software that scales with you 
Pinnacle Professional is designed to work for car dismantlers regardless of size or headcount. Pinnacle works best with dedicated operators focused on key elements of the solution but our flexibility allows the adding and removing of users as your business grows. Pinnacle can even be scaled up to work on multiple sites across your business.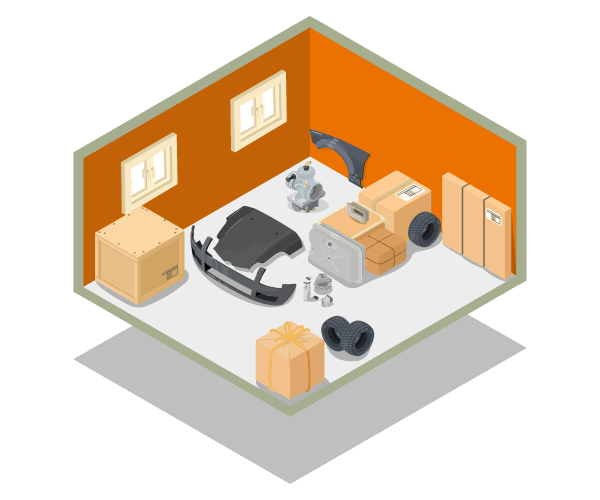 Support when you need it most
We know keeping your business running is the most important thing, That is why at Hollander International Systems we have dedicated teams across customer support, software development and training to ensure your business can remain operational 100% of the time. Even when things don't go to plan our team are on hand 24/7 to get you up and running. 
Our customers get direct access to an exclusive online self service ticket portal and unlimited remote technical support. Enabling you to track service issues in real time. 
We pride ourselves on making Pinnacle the best yard management system for suppliers by constantly delivering innovations based on industry demands or direct feature requests from our customers. We are always listening.  
Understand how your team operate 
With Pinnacle you can stay in control of your teams performance, run detailed dismantling performance reports that help you understand volume of vehicles dismantled or parts pulled over a given period. Pinnacle can even help you see who your best salesmen are, who are discounting to heavily and how many add hoc sales for items such as warranties are being generated per part sale.
Helping you operationally stay in control and deliver more profitablility across each element of your business. 
Stock your parts with Interchange accuracy
Pinnacle Professional includes the integration of Hollander Interchange – the technical language all recyclers speak to help accurately match parts to customer requests, helping increase sales and inventory parts more efficiently.
Our dedicated research team ensure you can inventory any part and match it to the correct vehicle and part details. This helps customers identify part compatibility across your stock inventory. 
Dismantlers can quickly identify and stock parts thanks to simple Vehicle Registration lookup functionality and part matching across multiple manufacturers. 
Our market leading auto parts database helps you sell more effectively online whilst maximising revenue gains in other areas of the business without worrying about inputting manual part information.  
Additional Yard Management Solutions
Pinnacle Professional is extremely powerful, combine it with these additional tools or services and it is game changing for any auto recycling business.
Web Solutions
Use Pinnacle to sell your parts on your own website and increase the exposure of your business to national and local customers online.  
Sales Inventory Tools
Increase your efficiency of placing vehicle parts into stock with our unique Android and Tablet based solutions such as Snap-IT saving you time and money.
Dedicated Setup Training
Our onsite and classroom based training options enable your business to get off to a flying start with the Pinnacle Yard Management System. 

"I don't see it as simply an YMS it is so much more, it's a genuine business tool allowing the monitoring of every part of the business."

"Great service and support from all the team. We are in the early stages of setting up, but find with the training we have been given, all our staff are confident that we have made the right decision in choosing Hollander. ALL HAPPY."
Deliver your yards future
Talk to us about how Pinnacle Professional can support your dismantling operation.