The yard management system designed to help
manage
ALL

 your dismantling activities
No matter if your operation is single-site or has many users across multiple locations,
Pinnacle Professional can help you increase efficiency, reduce administrative costs and boost profitability.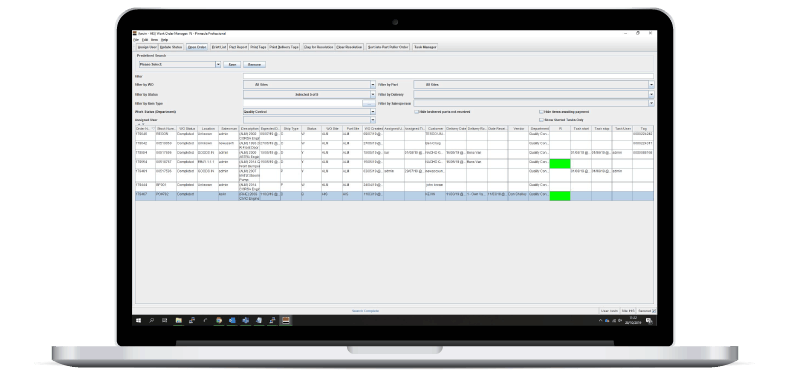 Benefits you get with Pinnacle Professional
Constantly updated to meet the needs of todays vehicle dismantler.
Effectively manage your yard
Pinnacle Professional helps bring order to the often-chaotic world of vehicle dismantling. Increase your efficiency and streamline operations using powerful tools to delegate and assign specific tasks through each step of the order process
Increase your auto part sales
Present your parts inventory to buyers across multiple channels – including PinnacleNet, eBay and HollanderParts.com.au . Connect to thousands of potential buyers.
Work Order Manager
From a single order screen Pinnacle Professional allows you to quickly generate a quote, place a part on a work order or invoice the part immediately. The single screen makes tracking orders easy as well.
Streamline processes and do more in less time
Pinnacle Professional allows you to easily break down each order into its individual parts and delegate who needs to perform each task and when. You can even prioritise tasks and specify which parts need to be pulled and when.
Improve communication and teamwork
Communicate effectively so that everyone in your operation knows what they need to do, when and how to do it.
Reports that matter
With multiple out of the box reporting options you can get details on every element of your yard, from part demand data to inventory control for true inventory intelligence.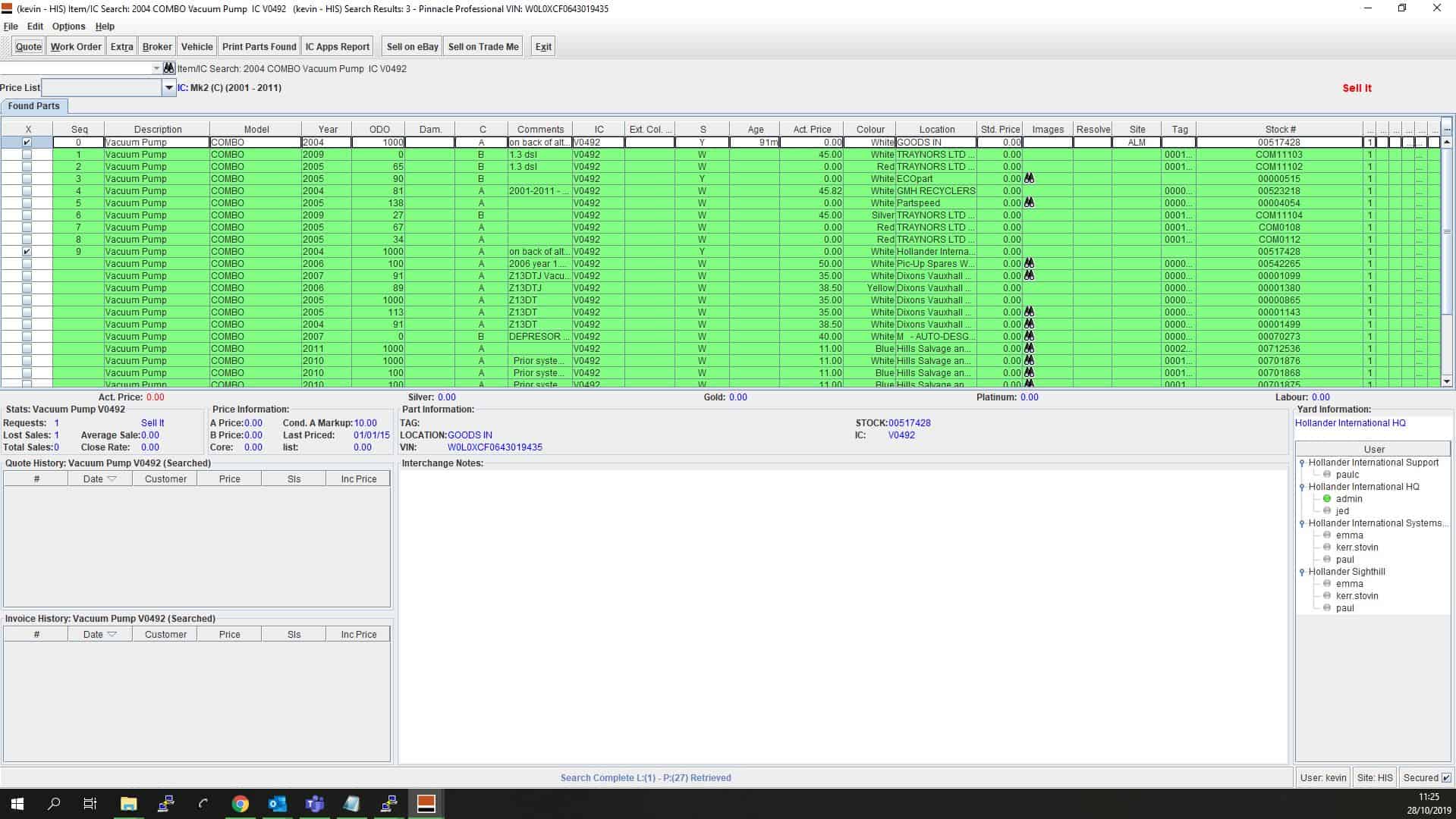 Trade with other dismantlers
Quickly and easily sell to or purchase parts from other dismantlers virtually across Australia. Pinnacle Professional features a real-time trading network that enables real-time stock sharing between Pinnacle users. You can access new stock or changes within minutes, instead of waiting until the next day. Think of it as a virtual warehouse.
Brokering parts is faster than ever—parts inventoried or sold are updated instantly, eliminating unnecessary calls for sold parts and making freshly inventoried parts immediately available for sale.
parts are listed and sold using Pinnacle Professional globally.
Flexible reporting that keeps you in the know
Arm yourself with decision-driving data. Pinnacle Professional includes a wide range of out-of-thebox reports to help you keep a watchful eye on every area of your dismantling business.
Need custom reports? Design your own reports using Pinnacle Professional's detailed data directory, which allows you to easily retrieve specific data directly from the Pinnacle database.
Export report data and use it to help make smart decisions that have a positive impact on your business.
dedicated reports for all areas of the dismantling process.
Capture everything about your parts
Capture everything about your parts
Pinnacle Professional puts the inventory management of auto parts in the dismantlers hands. With a comprehensive suite of options to capture and record part, vehicle, customer or order data.
With Pinnacle breakers can capture part data with ease before, during and after the inventory process. With features such as VIN decode, dismantlers can ensure they not only stock the correct part but it is recorded with accuracy.
Apply imagery, comments,, documents and more to any vehicle or part stored in your inventory.
part types can be stocked using Pinnacle.
Track your parts or orders anywhere
Pinnacle Professional takes the guesswork out of where your parts are in the sales process. You, or any member of your staff— whether sales, management or production— can track a part's progress anywhere from dismantling right to the customer's door. And you can do it without leaving your desk or picking up the phone, which allows you to respond quickly, confidently and accurately to customer inquiries.
Spend less time preparing orders and more time selling parts. From a single order screen using a keyboard and mouse, Pinnacle Professional allows you to quickly generate a quote, place a part on a work order or invoice the part immediately. The single screen makes tracking orders easy as well.
parts are added to PinnacleNet each month.
More Pinnacle Professional Perks
24/7 Customer Support
Contact our support teams via phone or our online support tool. Our team can keep you online with support when you need it most. We win when you win.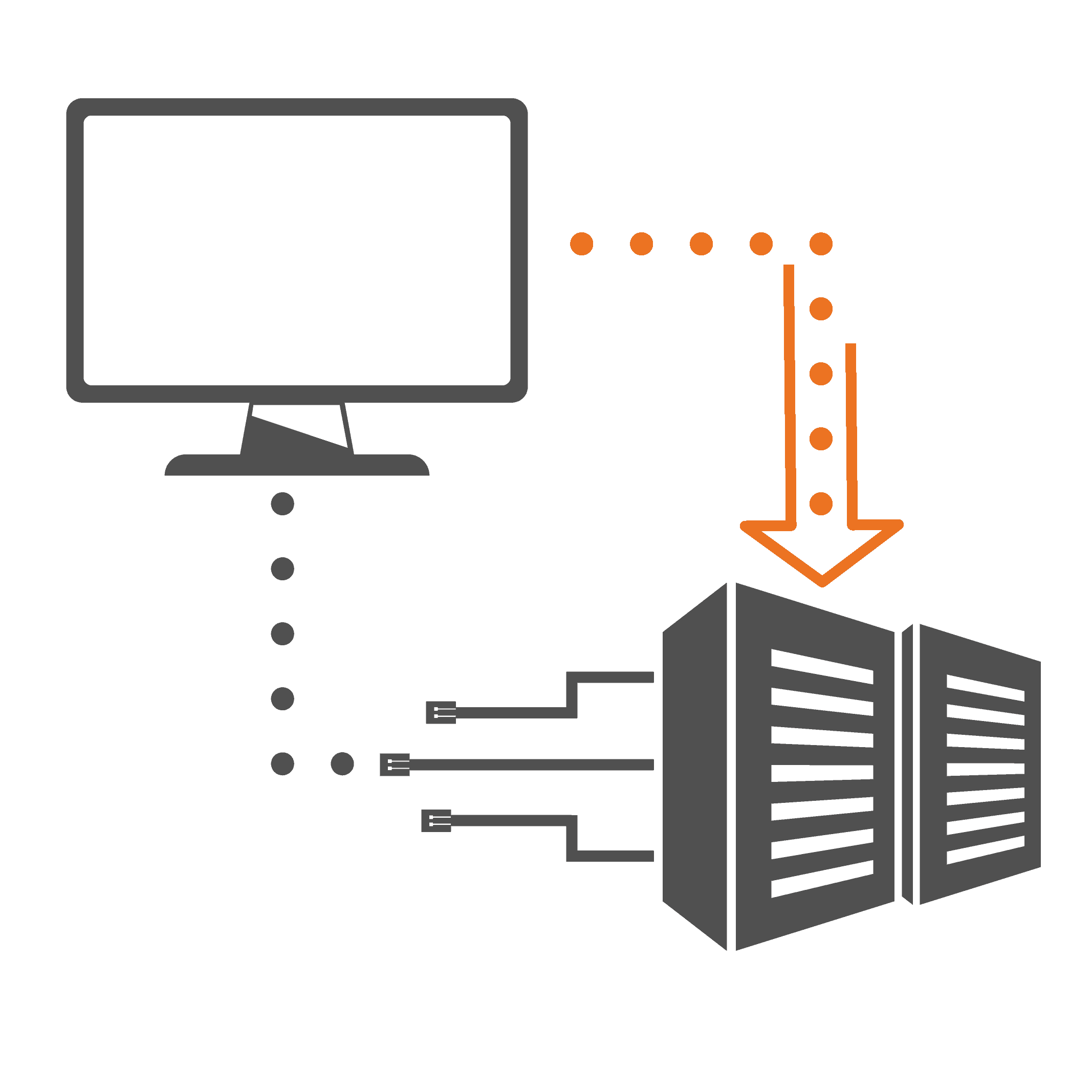 Offsite Backup
Pinnacle Professional stores detailed historical data, including order history, specific part history, vehicle history and customer and account history. Our Backup Services help keep it safe.
Up to Date Interchange Data
With Hollander Part Interchange (IC) stock parts with greater accuracy and promote compatibility across your inventory. Our dedicated team ensure the data you need is available. 
Dedicated Training
Get the perfect start to life with Pinnacle with our dedicated training options to get you and your team well versed in Pinnacle professionals key features and operations.
Get Started with Pinnacle
Get in touch with us using the form below and see what Pinnacle Professional can do for your business.